Tyree recently supplied transformers and padmount substations for the Talise Hydroelectric Project on Maewo island, located in the north of Vanuatu. The distribution system will provide electricity to the villages of Tam, Talise, Narovorovo, and Nasawa.
Tyree, working with Pelena Energy of Australia who have undertaken the project implementation with the Vanuatu Department of Energy and with funding from IUCN and the Vanuatu Government under the Governance for Growth program.
Vanuatu Government Director of Energy Mr Antony Garae said, "This project is the first of its type in Vanuatu. It's using primarily local people-power under the guidance of the contractor to construct the system, with local training forming part of the process. Vanuatu, with its many islands and vast distances between, must find unique solutions to deliver modern, clean, renewable energy technologies to remote areas."
The remote location of the project required delivery of the transformers using a landing craft at a nearby beach and people power for the unloading and transport to the project sites.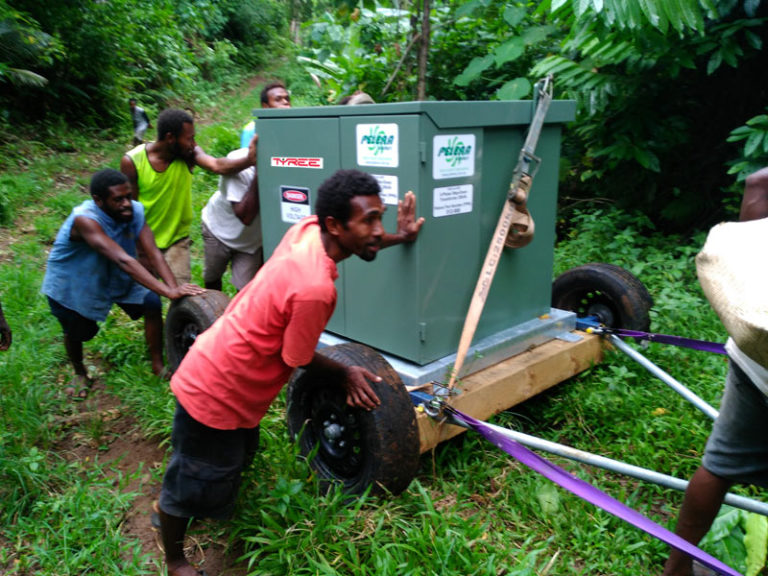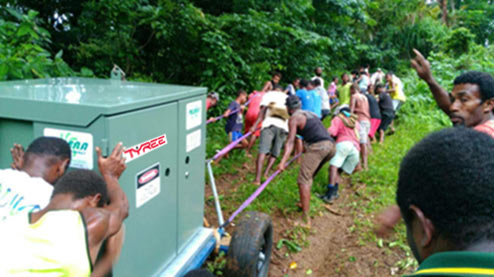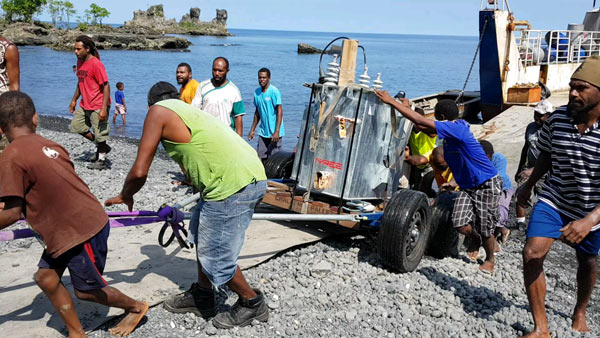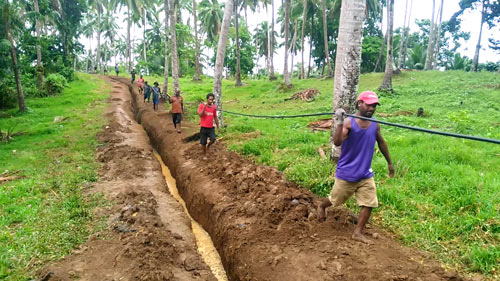 The teamwork demonstrated by the local people to complete this project is a credit to their community spirit and a positive attitude to change. The project when commissioned will deliver electricity to the community and most importantly will provide power to the local school. Reliable electricity supply will bring many benefits including income generation, better schooling for local children and better health services through the clinic. Commissioning of the system is expected to occur in June 2018.
For more information about this project and other Tyree Transformers products please contact our sales team at sales@tyree.com.au.