Keian Barnard: Managing Director & Chief Executive Officer
Keian joined Tyree Industries as Managing Director & Chief Executive Officer in September 2013 and has over 25 years senior executive experience in manufacturing and service businesses with operations in Australia and other countries including China, South Africa and the UK. He was previously the chief executive of O'Donnell Griffin, General Manager at Ampcontrol and prior to this held various management roles with Metal Manufactures. He holds a Masters Degree in Accounting, a Diploma of Electrical Engineering and a Masters of Business. Keian is a Fellow of the Institute of Engineers Australia and a Graduate of the Australian Institute of Company Directors.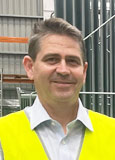 Michael Stack: General Manager and Technical Lead
Michael joined Tyree Industries in 2007 and is an integral member of the leadership team and has been instrumental in the introduction of new product lines and technologies. Michael has over twenty years experience in the transformer industry, primarily focused on engineering and product development for the Australasian and North American markets. Michael's previous roles include Product Manager and Principal Engineer for Espey Manufacturing and Electronics Corp in the USA, prior to this he was the Electrical Engineering Manager for A.W Tyree Transformers. Michael has an Honours Class Degree in Electrical Engineering, an MBA in International Business and is a Chartered Professional Engineer by the Institute of Engineers Australia.
Michael's direct contact details:
Ph: +61 2 48726141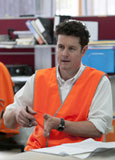 Cheryl Smith: Financial Controller
Cheryl is a key member of the Tyree Industries management team with over 20 years employment with the company in various financial roles. She holds an Advanced Commerce Certificate, a Bachelor of Business in Accounting and undertakes continuing professional development training with CPA Australia. In addition to her extensive Tyree experience Cheryl has previously worked with Thiess as a Senior Accountant and Office Manager.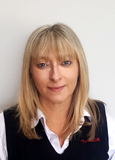 Dean Armstrong: General Manager Operations
Dean is an highly experienced manager having worked in both distribution and power transformer businesses in Australasia and Asia. Dean completed his initial training as a transformer design engineer with Tyree in Wellington New Zealand and Darra Queensland before taking on operations & general manager roles with ABB.
Most recently he was the Transformer Manager for Ampcontrol at Newcastle.
Experience includes testing and manufacturing power transformers up to 220kV, 120 MVA along with a design and production of power, industrial, distribution and dry type transformers.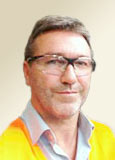 Scott Steele: General Manager Sales & Export
With 20 years experience with Global Manufacturers such as ABB, Schneider, ALSTOM, CG Power with various roles from selling MV/HV Switchgear and protection products, Distribution and Power Transformers up to 550KV, 500MVA and turn-key substations. Experienced with running a service and installation company looking after products from cradle to grave.
Scott's direct contact details:
Ph: +61 2 48726149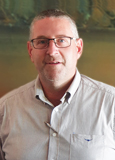 William Vanleerdam: Field Services General Manager
William commenced with Tyree in April 2013 and manages production, testing and servicing of power transformers. William has over 10 years' experience in power transformers and he has project managed numerous refurbishment, retrofits and upgrades on transformers rated up to 650MVA 330kV for a number of Australia's major power utilities, mining companies, railway operators and power generators. Prior to joining Tyree he managed ATMR's transformer rebuild &overhauls program at Villawood, in addition he holds numerous testing and high voltage network qualifications.