We are all passionate about continuous improvement and making sure our products and services are "Future Ready". Future Ready means that we're always thinking ahead, looking for better ways to do things, so when change happens, we're ready and our customers are ready.
We recognise the importance of a responsive and adaptability and our creative team is ready to meet and exceed the needs and expectations of our customers.
Judy Temporali: Customer Services Manager
"My key role is in estimating and working with our team of engineers, handling requests for quotations and tender enquiries. I facilitate the quotations for all specialty jobs outside our standard pole and pad mount range, ground mount, industrial, mining, kiosk and power transformers. I manage the relationships with these customers, following up our quotes and making sure we deliver what is expected.
"My focus is on the larger industrial transformers – special ground mounts and kiosk types. I love the challenge of managing each project, prioritising the detail, keeping my customers informed of the job's progress and working with them to anticipate any changes and problems that might arise.
"I've been with the company since 2007 and I really enjoy working with the tyree team. We fully support one another and our Customer Service team has built quite a reputation for reliability, product knowledge and keeping to our word. When we say we'll get back to you by a certain time, we do."
Judy's background is in administration, production, purchasing, sales and managing tender processes.
Besides work, her other passion is being with her family and friends and playing Hockey.
Judy's direct contact details:
Ph: +61 248 726 112
E: judyt@tyree.com.au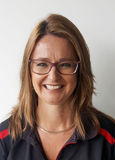 Michael Perin: Sales Engineer
Michael is an experienced Electrical Engineer previously having worked technical Sales roles for Global Manufacturers such as ABB & Hitachi Power Grids in both Transformers and HV Switchgear products. With experience in Product and Service Sales, Michael has successfully implemented numerous turnkey substation projects within the Renewables, Utility and Industrial Sectors. Michael holds an Honours Class Degree in Electrical Engineering and possess a broad range of experience within the commercial and technical domain.
Michaels direct contact details:
Mob: +61 448 444 479
Ph: +61 248 726 174
E: mperin@tyree.com.au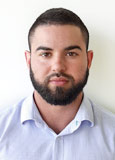 Charles Ma: Sales Engineer, Western Australia
Charles has over 5 years of Electrical turnkey project's operation in South East Asia and the Middle East, including substations and overhead transmission lines. He also has over 10 years' sales experience with Global Manufacturers such as ALSTOM T&D, Ampcontrol transformers, Prysmian cables, Qualitrol on Power Transformers, MV/HV Switchgear/GIS and cables
Charles' direct contact details:
Ph: +61 420 804 209
E: cma@tyree.com.au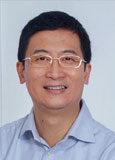 Lisa West & Melissa Galea: Utility Contract Administration
Lisa and Mel have an extensive professional history in customer service and working within the manufacturing industry.
Together they manage our Pole mount and Industrial Kiosk product for our Utility Customers and Contractor market.
They work alongside each other ensuring orders are processed and delivered on time, they are always working closely with our customers to see their needs are being met and they are receiving the highest quality service.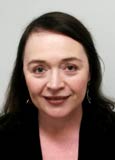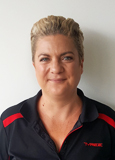 Sarah Durrington & Tara Clarke: Contracts Administration
Sarah & Tara's have a strong administration and contract background, their primary focus is managing our Custom and Project orders.
They pride themselves on being dependable and developing strong working relationships with their customers.
They consistently interact with our engineering, purchasing and production teams to co-ordinate all technical and contractual requirements throughout the order process, whist keeping the customers up to date with the latest information on progress.
Jody Gatt: Field Service Administrator
Jody works closely with our Field Service and Contracts Team co-ordinating all of the onsite service administration and logistical requirements.
Jody is an experienced and self-motivated administrator and enjoys working in a fast paced environment.
Jody is the central point of contact for the Fields Service suppliers, contractors and customers should they require any assistance.
She works directly with the General Manager of Field Service and Customer Service Manager to provide a high level of support throughout the process ensuring project timelines are maintained and customers are receiving the highest level of customer service daily.